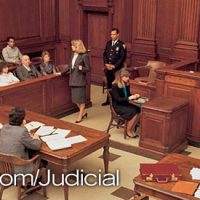 April 20, 2017
By Paragon News Director Paul Joseph –
A Bessie man and a Weatherford woman are scheduled for jury trials next month and charges against a third man were recently filed after being dismissed.
Another woman pleaded guilty in September all for the same assault incident that happened a year ago.
The four people, two men and two women, were involved in an aggravated domestic situation including multiple stabbings at a residence in the 300 block of Reed Road in Weatherford.
According to a probable cause affidavit, the victim, 32-year-old Michael Price of Weatherford, was found by an OHP Trooper in the intersection of North 7th Street and West Davis just after 1 am on February 18. Price was observed to have blood on his clothing an face and his hands were zip tied together behind his back with blue zip ties.
It's believed Price received his injuries earlier while in the home on Reed Road.
Besides Price – who was stabbed in his lower leg, he had injuries to his upper leg, his back and both arms receiving cuts on the top and back portions of his head – two others received stab wounds.
Police also found stabbed was 38-year-old Jimmy Ray Dudgeon of Bessie who was stabbed twice in the right shoulder and twice in the back.
The third person receiving stab wounds is 65-year-old Carey John Dudgeon, also of Bessie.
The court document charges assault, battery or assault and battery with a dangerous weapon against both Jimmy and Carey Dudgeon as well as two females, 37-year-old Leslie Ann Doshier of Weatherford and 40-year-old Chara Dannelle Lewis of Hydro. Doshier has been previously convicted of a criminal felony.
Neither of the two women, however, appear to have wielded a knife, though they share the same charge as the men. The report indicates they did nothing to stop the assault.
A video of the incident surfaced and is in police custody.
All of the testimonies taken from the individuals at the time of the incident indicate that Doshier – who had been in a boyfriend/girlfriend living arrangement with Price – had told him that evening she was moving out which caused a new round of arguments that turned physical.
The court document says witnesses told investigators that Price had threatened to kill Doshier on previous occasions.
Charges against Carey Dudgeon were dismissed two weeks ago, but two new charges of assault and battery with a dangerous weapon was filed on the same day along with kidnapping. He was formally arraigned on the new charges Friday.
Chara Lewis pled guilty in September and received supervised probation.
The other three are scheduled for trial on March 27 in Custer County District Court.
-30 –