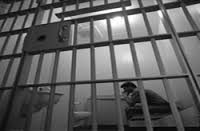 December 18, 2018
By Paragon News Director Paul Joseph –
A Mississippi man is in the Beckham County Detention Facility on a $50-thousand dollar bail bond after he allegedly groped a woman in a motel hallway.
20-year-old Ian Smith of Union, Mississippi has issued an apology to the victim saying his conduct isn't something he's ever done and isn't part of his personality. He additionally blamed an overdose of cough suppressant.
According to a probable cause affidavit, the alleged incident happened Saturday evening about 9:30 when Smith approached two females in the hallway of an Elk City motel located in the 2800 block of East Highway 66. He reportedly greeted them saying, "How are you?" but then stepped closer, pushing one of the two women against a wall.
The court document says he allegedly kissed the woman on the cheek, then groped her breast before moving down, grabbing the woman.
She was able to get away and the two began running down the hallway. The second woman was grabbed from behind by her hips and pulled back, but was able to escape and call for help.
They reported to police that Smith was probably intoxicated at the time because he began to get sick in the hallway following the alleged incident.
When questioned by police, Smith appeared confused, then replied that he was married and denied any wrong doing. He was booked into jail and placed in a detoxification cell.
In an interview the next morning, he told an investigator that he'd stopped at a gas station, purchased a cough suppressant and drank the entire bottle. When questioned that it had contained 15 total doses, he justified drinking it because he'd been sick.
In his apology, he said he knew it must have been horrifying to the young woman, he was sorry and that whatever was in the cough suppressant should be illegal.
No court date has been listed in online court records.
-30 –