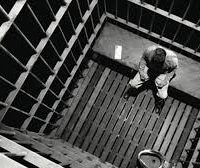 May 14, 2019
By Paragon News Director Paul Joseph –
A Weatherford man will serve seven years in an Oklahoma prison while a felony charge against the woman with whom he was arrested has been dismissed.
23-year-old Trenton Cole Washa pleaded guilty in January to a possession of a firearm conviction, AFC two or more, a felony, and several criminal misdemeanor charges. He's a previously convicted felon so the district judge in the case has ordered him to serve seven years in the Oklahoma Department of Corrections giving him additional one-year sentences to serve in the county jail for the other charges, however, he'll serve them all concurrently.
He pled guilty to two counts of possession of a controlled, dangerous substance and knowingly concealing stolen property, all misdemeanors.
Washa was arrested with 39-year-old Heidi Jean Hill whose felony of possession of a firearm AFC was dismissed earlier this month.
The two were pulled over by Weatherford police on November 24, 2018 for having a defective brake lamp, however the officer recognized Washa and called for the drug dog who alerted on the vehicle for possible narcotics.
While conducting a search of the vehicle, police found a .38 caliber revolver containing four rounds in the cylinder.
– 30 –