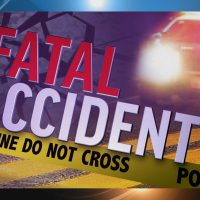 August 12, 2019
By Paragon News Director Paul Joseph –
Authorities are continuing to investigate an accident in the city limits of Clinton that took the life of a Texas man.
23-year-old Jesse L. Hatfield of San Antonio was pronounced dead at the scene of the accident on Interstate 40 on the west bound off ramp at the 66 exit in Clinton.
According to the Oklahoma Highway Patrol report, Hatfield's 2009 Nissan pickup was traveling westbound at a high rate of speed when it went abruptly to the right traveling off the "off ramp" to the right. The vehicle went up an embankment and rolled through a fence and into a tree line.
Hatfield was ejected during the accident and into a field.
The condition of the driver at the time of the accident is still unknown, but the cause of the accident is being considered as intentional.
The accident happened last week on Wednesday, but the exact time is unknown, according to the OHP report.
The vehicle was equipped with seat belts, but they were not in use.
– 30 –