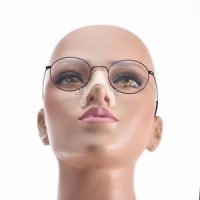 August 14, 2019
By Paragon News Director Paul Joseph –
A woman's fiancee has been jailed after he allegedly struck her, possibly breaking her nose and telling her to get out of the house.
The alleged victim told police that the man had been violent before and during the approximate 12 years they'd been together.
37-year-old Aaron Lee Robson is in the Beckham County Detention Center on a $50-thousand dollar bond on a felony charge of domestic assault and battery in the presence of a minor.
According to the probable cause affidavit, the woman told officers that she'd been outside smoking and when she tried to go inside, Robson had locked her out of the residence located in the 1100 block of 1st Street in Elk City. When she tried to enter another entrance, he allegedly began hitting her and telling her to get out.
Police say her nose appeared to be slightly red and crooked as if it were broken with blood inside her nostrils.
Robson, who appeared to be unsteady on his feet with blood shot and glassy eyes told officers that he never hit the woman and had only pushed her off of him.
The two have a 10-year-old child who was home at the time of the alleged incident.
During the book-in process at the city jail, Robson was found to have an outstanding Beckham County felony warrant for domestic abuse and a local warrant for disturbing the peace by being drunk and disorderly.
He's due in court next Monday for a preliminary hearing conference according to online court records.
– 30 –