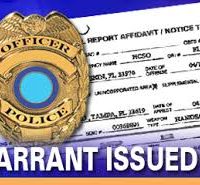 November 4, 2019
By Paragon News Director Paul Joseph –
Custer County authorities have issued a warrant for an Oklahoma City woman as a result of an undercover drug buy in Clinton.
Wanted is 22-year-old Imari Natalie Flores whose bond has been set at $100-thousand dollars.
Flores would be the fourth person charged in a transaction between an undercover agent and two people in a home in the 300 block of South 14th Street in Clinton last December. Two have plead guilty and have been sentenced for drug trafficking, 39-year-old Michael Dean Ford and 30-year-old Vanessa Lynn Hinojosa, both of Clinton. A fourth, 24-year-old Lorenzo Uribe of Oklahoma City, is charged with conspiracy to commit aggravated trafficking of methamphetamine and is scheduled on the pretrial docket in Custer County on February 21, 2020.
A narcotics agent allegedly purchased approximately 231.5 grams of methamphetamine from an Oklahoma City woman at the home in Clinton.
According to a probable cause affidavit, when the confidential informant (CI) arrived at the residence to purchase the drugs – in this case, Methamphetamine – the product hadn't arrived, yet, so the CI waited inside the home. Outside the home, agents with the Oklahoma Bureau of Narcotics and Dangerous Drugs and agents from other agencies including the District 2 Drug Task Force, waited.
Soon, they witnessed a vehicle arrive at the residence and Hinojosa go outside to meet with the driver, later determined to be Flores. The court document says Flores exited her vehicle and retrieved a baby stroller from her trunk. Hinojosa took it inside while Flores waited at her car along with Uribe.
The CI – inside the home – later said, found underneath the stroller was a package with a suspected drug that later tested positive for meth.
Following the purchase, Hinojosa returned the stroller to Flores who put it back into her trunk and drove away.
The license plate traced back to Flores with an address in the 1500 block of SW Beals Place in Oklahoma City while Hinojosa additionally identified the woman as Flores. Hinojosa says she'd known Flores for about 2 years.
– 30 –