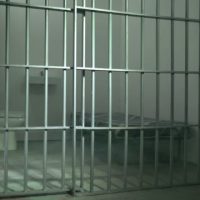 November 5, 2019
By Paragon News Director Paul Joseph –
A Weatherford man is out of jail on a $50-thousand dollar bond after being charged with domestic assault and battery by strangulation, a felony.
29-year-old Bryon William Harrig was recently charged hours after police found him uncooperative and not willing to answer questions about 1:16 am outside of a Weatherford motel in a pickup.
That's where his wife had fled in her vehicle with two children following an alleged fight at a residence in the 100 block of Circle Drive in Weatherford.
According to a probable cause affidavit, the two had been arguing earlier in the evening while playing pool in a game room of the residence. The court document says the alleged victim told police that both were drinking and Harrig had become upset because he knew the victim wanted to separate.
She alleged that Harrig grabbed her by the throat with one hand, pushed her up against a wall where she then fell to the floor where he kicked her several times in the stomach. Harrig told her that if she got up, he was going to knock her out, or words to that effect.
Following several attempts to crawl away, she was finally able to stand up and get to the kitchen before Harrig began yelling again. At that point, she alleges that he picked her up and slammed her onto her back on the kitchen floor, then put all his weight on her to hold her down. She added that at some point he slammed her head against the wall and choked her a second time.
She was able to grab the children, put them in her vehicle and leave, only to be chased by the defendant in his pickup all the way to the motel.
He's due in court on November 22 at 9 am for a preliminary hearing conference.
– 30 –