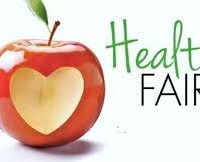 November 6, 2019
By Paragon News Director Paul Joseph –
Wellness is in the air in Clinton.
AllianceHealth Clinton's Community Health Fair will be tomorrow (Thursday) from 10 a.m. to 4 p.m. at the hospital's Weichel Center.
Hospital CEO Landon Hise says the hospital is offering a range of tests, health checks and other services to promote a healthier community.
The checks and services include a flu shot clinic open to anyone age 18 and older, and no appointment is necessary. The best way to avoid getting the flu is to have an annual flu vaccination, whether the flu shot or nasal-spray flu vaccine. The flu virus changes every year, so last year's vaccine won't protect you. Vaccines will be available at the health fair while supplies last.
He says this is a great way to promote a healthier Clinton community.
He adds that representatives from Sinor EMS will be available to meet and great the public and Air Evac will be on hand with membership information.
Attendees can also get help with Medicare Part D Enrollment, plus blood pressure/blood sugar checks will be available, along with information about the risks of falling at home.
The public will also have the opportunity to learn about Do Not Resuscitate Orders and Advance Directives.
Attendees can also learn about the Hospital Auxiliary Phillips Lifeline Program.
For more information about the health fair, call (580) 323-2363.
– 30 –