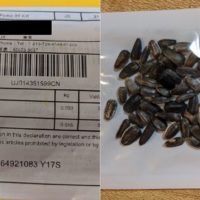 July 31, 2020
By News Director Jared Atha
The mysterious seeds being sent from China to random Americans has popped up in mailboxes in Beckham County.
According to Beckham County OSU Extension Office Director Greg Hartman if anyone receives these seeds, you can bring them to his office for proper disposal.
Oklahoma Senator James Lankford, who's a member of the Senate Finance Committee, says it looks like another attempt at Chinese fraud, called a "brushing scam".
Hartman says two individuals have reported to his office that they've received the seeds.