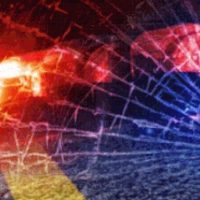 July 31, 2020
By News Director Jared Atha
A one vehicle accident left a Hydro man dead Tuesday night, however he was not found until the next morning.
According to the Oklahoma Highway Patrol, 62-year-old Randal See crashed his 2007 Chevy Malibu Tuesday night on a county road south of State High 152 in Caddo County. OHP says See was traveling southbound at a high rate of speed, departed the roadway in a broad slide striking a dirt embankment which caused the vehicle to roll five times. OHP says See was not wearing a seat belt and was ejected during the crash.
The report stated that the victim's body was not discovered until just after 7 a.m. Wednesday.
OHP listed the cause of the accident as "unsafe speed". The condition of the driver remains under investigation.