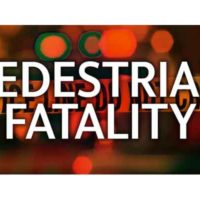 October 12, 2020
By News Director Jared Atha
A Dale, Oklahoma man was killed Sunday after being hit by a pick-up truck in Elk City.
According to the Oklahoma Highway Patrol, 18-year-old Joshua Rogers was walking on Route 66 near St. Matthews Catholic Church when he, along with 18-year-old Jack Parker of Marshall, Arkansas, were hit by a 2004 Chevrolet pick-up driven by 33-year-old Landon Musick just after 8:00 p.m.
OHP says Rogers was pronounced dead at the scene after sustaining head, arms, legs, trunk internal, and trunk external injuries.
Parker was transported to Great Plains Regional Medical Center with an arm injury. He was treated and released a short time later.
A third pedestrian who was also walking with the duo was not hit.
The driver of the pick-up, along with two juveniles – one three year-old and a one year-old, were not injured in the accident.
OHP says the cause of the collision is still under investigation.