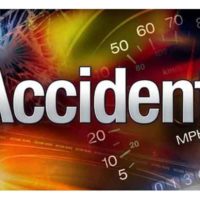 January 8, 2021
By News Director Jared Atha
An Arapaho woman was injured Thursday afternoon after being involved in a four vehicle accident in Canadian County.
According to the Oklahoma Highway Patrol, the accident occurred just after 3:30 in the eastbound lanes of Interstate 40 near mile marker 106 when a 2013 Freightliner was disabled in the inside lane. Because of the disabled truck, a 2019 Ford F-250 had stopped behind it, this caused the 2016 Cadillac Escalade driven by 72-year-old Linda Kay Elston of Arapaho to change lanes in an attempt to not hit the stopped F-250. However while doing so the Escalade struck the passenger side rear of the pickup, then struck the rear of a 2004 Dodge Ram.
Elston was transported to OU Medical Center in Oklahoma City where she was treated for minor injuries and released a short time later. However her passenger, 72-year-old Lisa Michelle Grybowski was admitted into the hospital with internal trunk injuries. She was last listed to be in good condition.
Ironically the drivers of the two vehicles were also from western Oklahoma. The F-250 was driven by 39-year-old Robert Leon Goldtrap of Sayre and the Dodge Ram was driven by 38-year-old Willie High Morgan of Clinton.
Both were uninjured in the mishap.