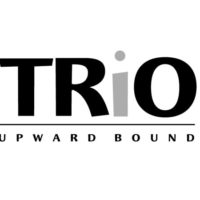 January 15, 2021
By News Director Jared Atha
Southwestern Oklahoma State University in Weatherford continues to offer an educational opportunity to eligible high school students with no costs to families.
Upward Bound is a federally funded college prep program funded through the U.S. Department of Education that offers services to qualified high school students based on family income and/or being a first-generation college student.
The SWOSU program, directed by Jamie Novey, supports high school students from the seven schools, including Burns Flat, Canute, and Clinton.
SWOSU officials say students may enter the program in the 9th, 10th or 11th grades. Participants in the program are offered year-round academic counseling, cultural and educational field trips, social activities, tutoring and career exploration.
During a six-week summer residential program, students also receive instruction in literature, composition, foreign language, math, science, financial literacy and fine arts. During the academic year on some Saturdays, students receive ACT test prep, study skills and college planning.
Novey said graduating seniors bridge into the university by attending the summer bridge program and earn six college credits upon completion and receive a scholarship to SWOSU. Students also earn a monthly stipend while participating.
Officials say if a student is interested in applying for the Upward Bound Program, or if any student wants more information, to contact the Weatherford SWOSU Campus.