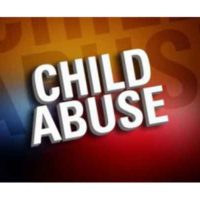 April 1, 2021
By News Director Jared Atha
An outstanding warrant has been issued by a Beckham County judge for a Sayre man accused of child abuse.
According to a probable cause affidavit, 24-year-old Jordan Taylor Eddington Willis is accused of the crime after the mother of a 6-year-old boy, Willis' wife, discovered bruises on the boy's buttocks on January 26. When asked if had spanked the boy, Willis said he did and agreed to not do it again. However the court document said that on the next day the boy told his mother that Willis had allegedly spanked him once again, knocked his tooth out, and choked him.
During a forensic interview with the boy, he would disclose to investigators that Willis had allegedly choked him with both hands until he couldn't breath, and had spanked him with a paddle. But this time he would say the tooth had fallen out on its own.
It was noted in the affidavit that injuries that indicate that the child's airway had been blocked, and bruising on the neck area had been observed and documented by investigators.
The child was taken to an Oklahoma City hospital for further examination. Later, a report was sent to officials of a doctor's findings. It would reveal that the boy would tell the doctor that Willis had choked him, using both hands, to the point where he could not breathe. The doctor also reported that the boy this time would claim that his tooth was knocked out by Willis.
During an interview with police, Willis would confess to spanking the boy with a paddle, but denied choking the youth.
Willis was charged last week with one felony count of child abuse.