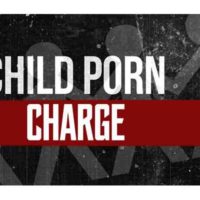 April 28, 2021
By News Director Jared Atha
An outstanding warrant was issued in Beckham County District Court recently for the arrest of a Sayre man who has been charged with aggravated possession of child pornography – a felony.
The warrant, which was signed by a judge on Friday, comes after investigators spoke with 72-year-old Jerry Wayne Kennedy on February 1, 2019. In a probable cause affidavit, during that field interview, Kennedy would allegedly confess to authorities that he was in possession of child pornography on his laptop. On that same day, authorities executed a search warrant and seized several items that were capable of storing visual depictions of child pornography. Investigators also observed several of the images that were later determined to be stored on a micro SD digital storage device.
Five days later, investigators examined the seized micro SD card and would find copies of over 100 images. The court document stated that the images contained children from approximately 3-years-old to approximately 14-years-old, both male and female.
The document stated that there are more items to examine, and if there is more images discovered, Kennedy could face more charges.
As of press time, Kennedy had not been arrested.
No court date, or bond has been set.