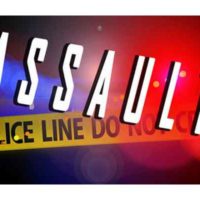 April 30, 2021
By News Director Jared Atha
An Elk City man was arrested and charged recently after allegedly hitting a woman on the head with a brick.
According to police records, 37-year-old Markeith Demond Tucker was arrested on the afternoon of April 23 by Elk City police when police were dispatched to a home in the 1300 block of South Washington in reference to a woman who claims she was hit in the head by Tucker.
The probable cause affidavit said upon arrival, an officer made contact with the victim who was crying and rubbing the left side of her head. The officer observed a red mark on her left temple and her left ear was bright red. When the officer asked her where the brick was, the victim pointed to the sidewalk where the officer observed several broken pieces of what appeared to be a cinder block. The brick was secured, place in to evidence, and photographed.
Knowing the location of the suspect, ECPD made contact with Tucker and placed him under arrest. When he was told that he was arrested for domestic abuse he started screaming, cussing and calling the officer names. After Tucker was placed in the car, the suspect reportedly kicked the window of the vehicle. The suspect would finally comply after the officer threatened to spray him with pepper spray.
Tucker was transported and booked into the Elk City Police Department on a complaint of assault and battery with a dangerous weapon. He formally received the felony charge on April 26. His next court date is scheduled for May 3.