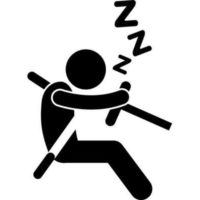 May 3, 2021
By News Director Jared Atha
Drowsiness may be to blame for an early morning one vehicle accident in Washita County on Monday.
According to the Oklahoma Highway Patrol, the accident occurred seven miles east of Cordell on State Highway 54 just before 5:30 a.m. when while traveling northbound, 28-year-old Pedro Vasquz-Cardenas of Los Fresnos, Texas became sleepy while driving a Chevrolet pickup. This caused the vehicle to depart the roadway to the left, striking a stop sign. The vehicle then traveled across a county road before going airborne for approximately 25 feet until it struck a ditch. The pickup would travel another 75 feet before coming to a rest.
Vasquz-Cardenas was taken to the Cordell hospital before being transferred to St. Mary's Medical Center in Oklahoma City where he was admitted with back injuries. He was last listed to be in stable condition.
A 2-year-old female passenger, also from Los Fresnos, Texas was not injured in the crash.
OHP says both passengers were wearing seat belts and proper child restraints at the time of the mishap.