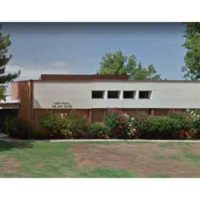 September 14, 2021
By News Director Jared Atha
The Elk City School District is using federal stimulus money allotted to the school system for school improvements.
One interesting project the school is investing in is an air quality system that is currently being installed at all building sites. Superintendent Mike Sparks said this is a system that was installed at the previous school system he worked for, and claims it did help prevent sickness within students.
Sparks said the system has been installed at the Elementary School, and the daycare. He said the system is currently being installed at the Intermediate School and once completed there – installation will take place at both the Middle and High School sites.
Sparks also says the school district has plans for the Susan Powell Fine Arts Center.
Sparks said that project also qualifies to be funded by federal stimulus dollars.
Copyright 2021 Paragon Communications. All rights reserved. This material may not be published, broadcast, rewritten, or redistributed without permission.