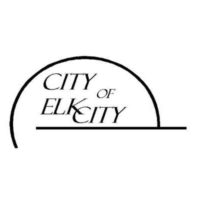 September 17, 2021
By News Director Jared Atha
Elk City sales tax numbers continue to look strong.
During the mid-month Elk City Commissioners meeting Wednesday afternoon, City Treasurer Jennifer Rainey reported that once again, sales tax intake for the city was above the $1 million dollar mark. She also reported that use tax dollars saw an increase as well.
Rainey reported to the Commission that cigarette tax intake was down 2%.
In other city financial news, financial advisor for the city Meredith Meacham Wilson told the Commissioners that the sales and use tax numbers are impressive considering August's intake was down when compared to July's.
Meacham also told the Commission that they city rock yard sold just over $300,000 of product in the month of August.
Copyright 2021 Paragon Communications. All rights reserved. This material may not be published, broadcast, rewritten, or redistributed without permission.