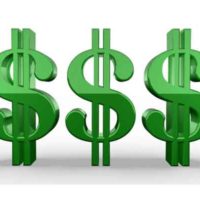 October 11, 2021
By News Director Jared Atha
The latest sales tax numbers are out and once again most communities in the area saw another impressive boost.
According to the latest numbers released by the Oklahoma Tax Commission, Elk City saw a 16% boost in sales tax collections, raking in just over $1.1 million in the month of August. Clinton and Weatherford also saw an increase when compared to a year ago, with Clinton bringing in just over $466,000, a 6% increase and Weatherford seeing a 19% increase by collecting just over $1,059,000 in the month of August.
When compared to similar size communities, Elk City and Weatherford fair pretty well.
Woodward collected $1,048,000 in August, that's a 23% increase while Chickasha collected $1,076,000 – a 21% increase.
Copyright 2021 Paragon Communications. All rights reserved. This material may not be published, broadcast, rewritten, or redistributed without permission.