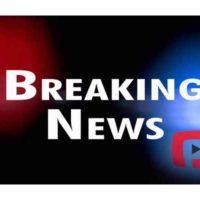 September 16, 2022
By News Director Jared Atha
Another officer involved shooting in western Oklahoma is being investigated by the Oklahoma State Bureau of Investigation.
This time, the incident took place Friday morning in Weatherford when Weatherford Police Chief Louis Flowers said a suspect had entered a business on East Main Street requesting an application for employment. When the suspect was told that the business was not hiring, he allegedly pulled a gun on the business owner.
Flowers says after police were notified, they were able to locate the suspect and make a traffic stop. At that time the suspect would show the police his weapon, which prompted the authorities to back away from the vehicle and create a barricade.
Flowers said the suspect would eventually lead the police on a short pursuit that ended on E. Eads Avenue. There, Flowers said the suspect would fire multiple times at authorities that included not only WPD officers, but also troopers with the Oklahoma Highway Patrol and deputies with the Custer County Sheriff's Department.
Flowers said those authorities would return fire, striking and killing the suspect.
Flowers said the OSBI is now investigating the case.
The name of the deceased suspect has not been released.
Got a news tip? Send it in: Email news@kecofm.com
Copyright 2022 Paragon Communications. All rights reserved. This material may not be published, broadcast, rewritten, or redistributed without permission.