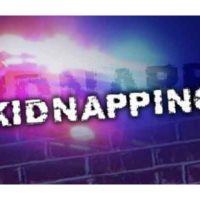 January 4, 2021
By News Director Jared Atha
Clinton Police have released details of the arrest of a Clinton man accused of holding a woman against her will and sexually assaulting her.
The man is also accused of videoing the incident and sending the videos to numerous people.
In a press release, Clinton Police said an officer took a report from a 28-year-old female who said that earlier Monday morning, she was assaulted, held against her will for several hours, sexually assaulted, and had intimate images sent from her personal phone.
The victim reportedly came home to find 33-year-old Luis Goucher, laying in her bed. Shortly after, an argument ensued that led to Goucher taking the victim's phone and leaving the residence. The victim followed Goucher to retrieve her phone, however Goucher allegedly forced the victim inside his residence where he allegedly assaulted the victim and forced her to undress.
The victim would tell police that's when Goucher allegedly sexually assaulted her.
Goucher allegedly recorded part of the incident and sent the video to himself and numerous people using the victims phone. Goucher allegedly kept the victim at his residence for several hours until she could leave and report the incident to the police.
A Clinton detective later located Goucher during a traffic stop near 13th and Jaycee Lane. Goucher agreed to the come the police department for questioning where he later gave a complete confession. Goucher was then transported to the Custer County Jail where he was arrested on complaints of kidnapping, forcible sodomy, domestic violence, and unlawful dissemination of sexual images.
Goucher currently remains incarcerated without bail at this time.
As of press time, no formal charges have been filed against the defendant.
Copyright 2022 Paragon Communications. All rights reserved. This material may not be published, broadcast, rewritten, or redistributed without permission.