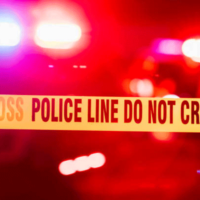 March 21, 2023
By News Director Jared Atha
A Clinton teen is dead after an apparent accidental discharge of a gun.
According to reports, police were dispatched to a home on North 15th Street Saturday morning to reports of a possible shooting at the residence. Once police arrived, they found the male juvenile with a gunshot womb. The victim was transferred to a local hospital however he did not survive.
It was reported that the Clinton Police Department along with the Oklahoma State Bureau of Investigation are investigating the incident in an attempt to determine exactly what happened – however details are limited.
Officials do say that they believe that the incident was an accident and also added that they believe that the injuries sustained were not self-inflicted.
Copyright 2023 Paragon Communications. All rights reserved. This material may not be published, broadcast, rewritten, or redistributed without permission.