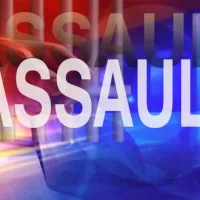 November 16, 2023
An El Reno man being held on an arson charge inside the Custer County Jail received additional charges after allegedly being combative with jail employees.
According to court records, 46-year-old Dennis James Cokeley was charged on November 6 with assault with intent to commit a felony, placing body fluid on a government employee, and attempted escape from detention after the incident that occurred on November 2.
A probable cause affidavit showed that on that date Cokeley allegedly attempted to walk away from the prison after returning from receiving medical treatment. When the deputy in charge of transporting Cokeley grabbed the prisoner by the arm, Cokeley allegedly punched the deputy in the eye. After being grabbed again and forced inside the jail, Cokeley would allegedly spit in the deputy's face.
A second affidavit revealed that Cokeley had allegedly assaulted a medical professional on separate occasion by throwing a piece of medical equipment at her.
Cokeley was originally being held in the Custer County Jail on charges of fourth degree arson after a house fire in Clinton on August 15.
Copyright 2023 Paragon Communications. All rights reserved. This material may not be published, broadcast, rewritten, or redistributed without permission.