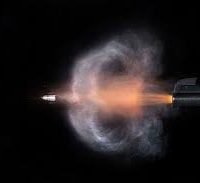 July 20, 2018
By Paragon News Director Paul Joseph –
A Custer City woman has bonded out of jail after being charged with assault and battery by strangulation, a felony.
45-year-old Heather Marie Coit is due back in Custer County District Court next month to answer to the felony charge as well as a criminal misdemeanor charge of domestic assault and battery in the presence of a minor.
According to a probable cause affidavit, Coit was found about 3 am on July 2, about three miles north of her residence on Custer County Road 2230 near a tree. Her vehicle had been found about an hour and a half earlier in the same location with the parking lights on but the motor not running. Her keys were missing from the vehicle and a number of police and first responders began searching for Coit.
She approached the searchers telling them she'd been asleep nearby during the search for her.
The incident began earlier, about midnight, when her husband called the sheriff's office to report an incident involving his wife and a gunshot while the couple was in bed.
The probable cause affidavit says Coit had been yelling her husband while he was trying to sleep. He then heard a gunshot and when he turned over to look at her, she had a surprised look on her face.
After a skirmish involving Coit, her husband and a juvenile family member, Coit left the residence in a red Tahoe traveling north.
The sheriff's deputy observed a pistol in the bedroom and a bullet hole in a wall, about 7 feet high. The husband told the investigator that he was unaware that Coit had a gun until she fired it in the bedroom.
When she was found by searchers, she allegedly said that she had been earlier trying to put her pistol away when it accidentally went off.
The deputy wrote in the court document that he could see Coit's eyes appeared to be bloodshot, watery and glassy and she leaned against the back of a patrol vehicle to help her stand.
Coit was released on a $20-thousand dollar bond later that morning after she was charged with the two crimes.
She's due in court for a preliminary hearing on August 10.
– 30 –