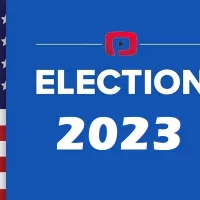 November 15, 2023
Election Day was yesterday with two western Oklahoma communities heading to the polls to decide on a city council race and another to decide on a school bond proposal.
Starting in Clinton, voters gave challenger Stormie Hill the nod to helm the Ward 3 seat after she obtained a little over 76% of the vote. Hill garnered 180 votes from Ward 3 voters meanwhile incumbent Patch McComas received 56.
In Hinton, voters rejected a school bond proposal that, if passed, would have opened up $32,310,000 in bonds for capitol improvements that included a new multi-purpose field house.
Although there was 50% approval, it failed to receive the required 60% approval from the public in order for it to pass.
Copyright 2023 Paragon Communications. All rights reserved. This material may not be published, broadcast, rewritten, or redistributed without permission.