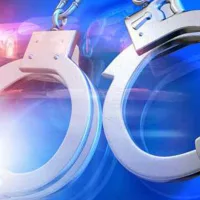 October 30, 2023
An Elk City couple accused of neglecting, raping, and even tattooing their small children have been charged recently in Beckham County District Court and are currently being held on a $250,000 bond each.
According to court records, 30-year-old Gasolo Malaeulu and 32-year-old Naifoua Vargafa were arrested and booked into the Beckham County Jail on October 6 after an investigation revealed that Malaeulu allegedly had been sexually abusing a 5-year-old. It was also discovered that the child's mother, Vargafa, was aware of the inappropriate behavior.
A probable cause affidavit showed that police were called to Great Plains Regional Medical Center in Elk City at the request of a case worker with the Department of Human Services after it was suspected that the newborn baby that Vargafa had just had may have meth in it's system.
A lab report would later confirm this.
After interviewing the mother, it was discovered that 6 other children between the ages of 1 and 12 were at the home the couple shared. After inspecting the home, and DHS removal of the children, it was disclosed to authorities of the ongoing sexual abuse, physical abuse, maltreatment, and two of the children receiving homemade tattoos from the couple.
The affidavit also said that the children had not attended public or home schooling for over 3 years, there was no running water in the home, and medical care was not received for several years.
Malaeulu was charged with, among other things, first degree rape, rape by instrumentation, child neglect and two misdemeanor counts of unlawful tattooing of a child.
Vaigafa was charged with enabling child sexual abuse, two counts of child neglect, child abuse, and two misdemeanor counts of unlawful tattooing of a child.
Copyright 2023 Paragon Communications. All rights reserved. This material may not be published, broadcast, rewritten, or redistributed without permission.