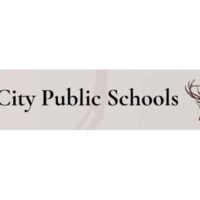 January 11, 2022
By News Director Jared Atha
It was announced earlier today (Tuesday) that Elk City Public Schools will suspend in-person instruction, and return to virtual learning for the rest of the week.
Superintendent Mike Sparks says the decision was made based on a high number of teachers and support staff out due to COVID-19.
Sparks said that while the schools are empty all school sites will be deep cleaned and sanitized. He said all school buses will be cleaned and sanitized as well.
As for extra-curricular activities, Sparks said tonight's Elk City at Weatherford high school basketball games have been postponed, however Friday night's games at Cache are scheduled to take place.
Sparks went on to say that although this was one of the hardest decisions he's made professionally, he commends his staff.
Sparks said in all, students will miss three in-person days of instruction, with Monday already scheduled as a professional day (no school).
Elk City Schools plans to resume in-person instruction on Tuesday (January 18).
It also announced today that the Wheeler Independent School District in Texas will remain closed until Monday due to a high number of COVID-19 cases involving both students and staff.
The Clinton Public Schools have also chosen to go virtual for the rest of the week and resume on Tuesday.
Copyright 2022 Paragon Communications. All rights reserved. This material may not be published, broadcast, rewritten, or redistributed without permission.