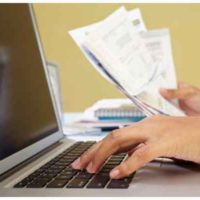 June 16, 2022
By News Director Jared Atha
As part of the budget process, the Elk City, City Commissioners recently approved a resolution increasing water, sewer, sanitation and landfill utility rates.
It was explained to the Commission by City Financial Adviser Meredith Meacham – Wilson that while preparing the city's budget for fiscal year 2022-2023, it is projected that the consumer price index, or CPI, was a little over 9%. She added that in order to combat the projected inflation – utility rates needed to come up.
In other city financial news, the latest sales tax numbers are in and once again it is above the $1 million mark at just over $1.1 million for the month of May. However it is down 4% when compared to a year ago. Use tax was up 2% while cigarette tax intake was down 10%.
Copyright 2022 Paragon Communications. All rights reserved. This material may not be published, broadcast, rewritten, or redistributed without permission.