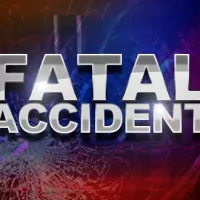 November 3, 2023
An accident in Beckham County that took the life of an Erick woman is under investigation.
According to the collision report provided by the Oklahoma Highway Patrol, the accident occurred Thursday night at 8:15 on Route 66, 4 miles east of Erick. As a result, Troopers said that 37-year-old Elisabeth M. Flowers was transported to Great Plains Regional Medical Center in Elk City where she was pronounced deceased by staff in the emergency room.
No cause of the crash or condition of the driver was given as both are still under investigation.
The report did not indicate that there were any passengers in the vehicle.
Copyright 2023 Paragon Communications. All rights reserved. This material may not be published, broadcast, rewritten, or redistributed without permission.