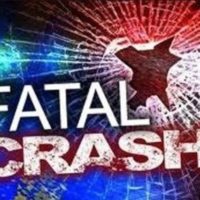 October 4, 2022
By News Director Jared Atha
A car crash in Custer County left three people dead on Monday, including two juveniles.
A report from the Oklahoma Highway Patrol said around 3 p.m., near Arapaho, a 2008 Ford Expedition driven by 24-year-old Sabrina Bates of Custer City was traveling northbound on North 2310 Road and would lose control while driving over a bridge, which caused the vehicle to go left of center of the roadway.
The Expedition hit a 2013 Nissan Juke driven by 45-year-old Tina Smith of Custer City, traveling southbound, head-on.
The report said that Bates was pinned for about 45 minutes, and freed by the Clinton Fire Department with the Jaws of Life. A 4-year-old boy in the Expedition was pronounced dead at the scene. A 2-year-old in the Expedition survived.
Bates was flown to OU Medical Center in Oklahoma City where she was admitted in good condition with trunk internal and leg injuries.
Unfortunately, troopers say Smith was pronounced dead at the scene, as well as a juvenile female passenger in the car.
What led up to the crash is under investigation.
The OHP report said seatbelts were in use by the juvenile passengers of the Expedition. Seatbelts were not in use by the driver or passenger of the Juke.
The report also said the condition of the driver of the Expedition at the time of the crash is under investigation.
Got a news tip? Send it in: Email news@kecofm.com
Copyright 2022 Paragon Communications. All rights reserved. This material may not be published, broadcast, rewritten, or redistributed without permission.