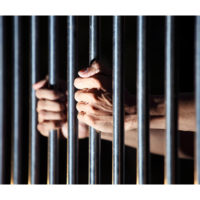 November 21, 2022
By News Director Jared Atha
A Granite Public Schools employee has been arrested after reportedly having sex with a 16-year-old student.
According to court records, 22-year-old Ashley Waffle was charged with two felony counts of second-degree rape last week in Greer County.
Court documents show that an investigation began November 9 after school officials alerted the Granite Police Department about a rumor of the defendant allegedly having sex with a student. Investigators allege that the educator and the student had intercourse at the defendants apartment on two separate occasions after first making contact with each other via social media.
Waffle was arrested and booked into the Greer County Jail. If convicted on the charges, both carry sentences of up to 15 years in jail.
Bond was set at $100,000.
Copyright 2022 Paragon Communications. All rights reserved. This material may not be published, broadcast, rewritten, or redistributed without permission.