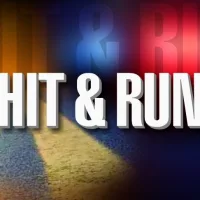 September 19, 2023
A Weatherford man is in critical condition after an apparent hit-and-run incident.
According to a report provided by the Oklahoma Highway Patrol, the collision occurred on OK-54, just west of Weatherford at 10:54 p.m. Monday when while riding a motorized bicycle, 57-year-old Michael Anthony Breaux was struck by a Silver Chrysler 300.
Troopers said witnesses said the Chrysler would flee the scene after striking the man.
Breaux was flown to OU Medical Center in Oklahoma City where he was admitted in critical condition with arm and leg injuries.
OHP says the incident is still under investigation.
Copyright 2023 Paragon Communications. All rights reserved. This material may not be published, broadcast, rewritten, or redistributed without permission.