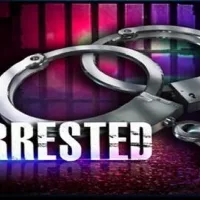 October 31, 2023
A large amount of marijuana was discovered during a routine traffic stop on Interstate 40 in Beckham County recently.
As a result, a New Mexico man was arrested and received a felony charge of unlawful possession of a controlled drug with the intent to distribute.
According to a probable cause affidavit 34-year-old German Arias Cardenas of Lovington, New Mexico was pulled over by a Beckham County deputy during the early morning of October 14 after the deputy observed the car he was driving did not have tail lights.
While speaking with Cardenas, the deputy noted the presence of an odor of marijuana coming from Cardenas. After receiving permission from the defendant to search the vehicle, the deputy would ultimately find 18 packages of marijuana that would later weigh in at 19 pounds total.
Cardenas told the deputy that he was heading to Kentucky to visit a friend.
Cardenas is currently in the Beckham County Jail. His next court date is scheduled for November 27.
Copyright 2023 Paragon Communications. All rights reserved. This material may not be published, broadcast, rewritten, or redistributed without permission.