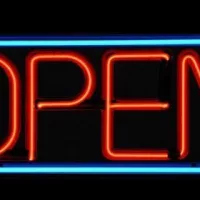 November 2, 2023
A milestone moment for the City of Clinton this week as the hospital that has been closed since the beginning of the year has reopened its doors.
As of Monday, the now named Clinton Regional Hospital reopened to the public with an emergency room, radiology, lab services, and is licensed for 22 beds with room for more pending licensing procedures.
Jobs were filled as well with 29 employees currently working at the hospital.
AllianceHealth, the previous operators of the hospital, closed Clinton Regional Hospital on December 31, but instead of transferring state and federal licenses to the City of Clinton as previous operators had done, the company canceled the permits. Reapplication for those licenses took time and also required the city to spend millions of dollars on upgrades to the hospital.
Limited on money, city leaders decided to dip into a fund of $11.6 million that was established when the hospital was built to pay for the upgrades. However, to do that a vote of the people was needed – and got, with over 93% of Clinton voters saying "yes" back in March.
Hospital officials say the work isn't done, saying the next step is for the hospital to be surveyed by an accreditation organization to re-institute the hospital's credentialing with Medicare, which officials say should occur about the third week of November. The survey could lead to certification by or complete enrollment with the Centers for Medicare and Medicaid Services.
Copyright 2023 Paragon Communications. All rights reserved. This material may not be published, broadcast, rewritten, or redistributed without permission.