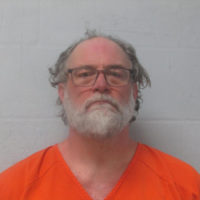 March 28, 2023
Beckham Co. Sheriff Office Press Release
A Beckham County man was arrested Tuesday after Sweetwater School officials notified the Beckham County Sheriff's Office of a threat received by email.
Sheriff Derek Manning said his school resource sergeant alerted him to the message sent to the school's superintendent by a parent who was upset.
Along with the threatening language in the e-mail, the message included a link to a story about Monday's school shooting in Nashville. "That obviously created an immediate concern for us," Manning said. "Our School Resource Officers and other deputies acted immediately to ensure the security of the school. The rest of us located the suspect at his residence and arrested him just as he was leaving in his vehicle."
Manning said the report of the threat and the arrest all happened before 11:00 Tuesday morning. Sheriff Manning said there were no weapons in the vehicle when the individual was stopped, and the man was arrested without incident.
"It was particularly disturbing to see someone using such a fresh tragedy like Monday's shooting of children and teachers in Nashville in a message like that. I'm glad we were able to resolve this situation quickly," Manning said. "We're still investigating and working with the DA's office on the case. The individual is currently being held on a complaint of making threats of terrorism."
Arrested in connection with the incident was 53 year-old Michael Scott Howell.
Copyright 2023 Paragon Communications. All rights reserved. This material may not be published, broadcast, rewritten, or redistributed without permission.