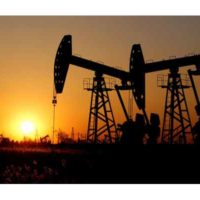 January 10, 2022
By News Director Jared Atha
After a joint investigation involving multiple sheriff's departments, three Kingfisher men were arrested last month in Roger Mills County after being found with stolen catalytic converters that were allegedly taken from processors on well sites.
According to the probable cause affidavit that was released last week, the arresting process was a tricky one, with the suspects leading authorities on high speed pursuits in both Beckham and Roger Mills Counties.
According to the court document, 41-year-old Jefferie Adam Warren, 37-year-old Gregory Wayne Webster, and 27-year-old Victor Ray Quick were arrested during the morning of Christmas Eve after the Blaine County Sheriff's Office contacted the Beckham County Sheriff's Office in reference to an investigation into the suspects regarding the theft of oil field equipment from well sites. After obtaining a search warrant for the GPS tracking on a suspect, Warren, Blaine County officials had pinged the suspect's cell phone in Beckham County, at an oil field location.
When authorities arrived to the location, they would find the suspects who would quickly get into their pickup truck and flee the scene, driving through barbed wire fences in an attempt to elude authorities.
The pursuit and attempted capture of the suspects would continue through out the early morning hours through both Roger Mills and Beckham Counties, involving both County Sheriff's Departments. Authorities would get a good idea of where the suspects were located by continuing to track Warren's cell phone.
Eventually the Oklahoma Highway Patrol was called in to assist in the search.
By the use of the OHP's airplane, the suspect vehicle was eventually spotted in a field northwest of Berlin – where the pursuit would continue.
The affidavit stated that the pickup would drive through several cattle gates before becoming disabled, allowing authorities to apprehend and arrest all three suspects.
All three suspects received multiple charges including larceny of oil and gas equipment, trespassing and conspiracy.
All three were also booked into the Beckham County Jail.
Copyright 2022 Paragon Communications. All rights reserved. This material may not be published, broadcast, rewritten, or redistributed without permission.