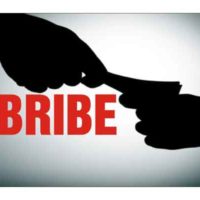 November 19, 2021
By News Director Jared Atha
An Oklahoma City man has been slapped with a felony charge after allegedly attempting to bribe an officer.
Details are limited but according to court filings the infraction occurred just after 1:30 a.m. on November 7 at a convenience store in Clinton.
The court document stated that 23-year-old Ivan Mares allegedly offered a monetary bribe to a Custer County Deputy Sheriff, with the intent to influence the deputy to not arrest him for public intoxication.
Mares was formally charged with one count of bribing an officer – a felony – the next day in Custer County District Court.
A preliminary hearing has been scheduled for Mares on December 10.
Copyright 2021 Paragon Communications. All rights reserved. This material may not be published, broadcast, rewritten, or redistributed without permission.