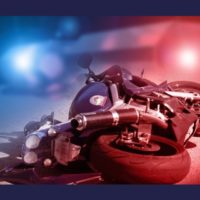 June 30, 2022
By News Director Jared Atha
An Oklahoma City man was seriously injured after being involved in a two motorcycle accident in Dewey County.
According to the collision reported provided by the Oklahoma Highway Patrol, the accident occurred Wednesday at approximately 11 a.m. on US Highway 60, a half mile west of Seiling when, while riding westbound on a 2012 Harley Davidson, 32-year-old Christopher Davis slowed down abruptly to make a left turn. OHP said a second motorcycle, a 2015 Harley Davidson driven by 42-year-old Melissa Pollard of Yukon, swerved left to avoid Davis but was unable to do so, striking Davis. The collision threw Davis 25 feet from his motorcycle, while Pollard was thrown an unknown distance.
OHP said Davis was transported to OU Medical Center in Oklahoma City where he was admitted in serious condition with leg injuries.
Pollard was treated and released with arm and leg injuries.
Copyright 2022 Paragon Communications. All rights reserved. This material may not be published, broadcast, rewritten, or redistributed without permission.