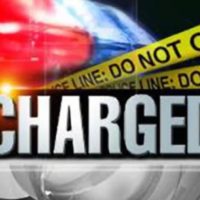 October 3, 2022
By News Director Jared Atha
A former Sayre Public School employee has been charged with one felony count of soliciting sexual conduct or communication with a minor by use of technology, after an investigation revealed that the woman had allegedly sent inappropriate pictures to a high school boy.
According to court records, 40-year-old Kristen Kay Woodruff of Sayre was charged on Friday in Beckham County District Court.
According to the probable cause affidavit filed by the Beckham County Sheriff's Office, Woodruff was employed by the school and served as a secretary and librarian. The court document stated that based on the evidence gathered from victim and witness interviews and search warrants, it appears that on or about November 9, 2021, Woodruff allegedly began sending and continued to send messages that were intended as sexual to a minor student.
The affidavit stated that this culminated in the sending of sexual photos by Snapchat on or about January 9, 2022. The affidavit concluded by saying evidence indicated that the photos and accompanying messages were taken to be sexual in nature by the minor.
A bond and court date for Woodruff is pending.
Got a news tip? Send it in: Email news@kecofm.com
Copyright 2022 Paragon Communications. All rights reserved. This material may not be published, broadcast, rewritten, or redistributed without permission.