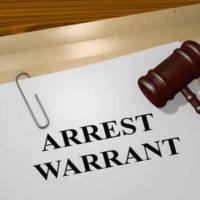 June 20, 2022
By News Director Jared Atha
A man from Seminole is wanted in Custer County after being charged with one felony count of lewd or indecent acts to a child under the age of 16.
According to court records, an outstanding warrant was issued on June 14 for the arrest of 26-year-old Kenny Boston after an investigation into the allegations.
A probable cause affidavit stated that Clinton police were notified by the victim's mother in May that the 12-year-old female disclosed to her that Boston, the girl's stepdad, had allegedly sexually abused her on different occasions.
The affidavit stated that the first incident allegedly occurred in 2018 while the family was living in Oklahoma City, and the latest incident occurred in March.
The court document stated that during two interviews of Boston, he would allegedly confess to police of the inappropriate physical contact with the girl, and that it started when the child was 9 or 10 years old.
Boston's bond was set at $75,000 by a Custer County District Court Judge.
No court date has been set.
Copyright 2022 Paragon Communications. All rights reserved. This material may not be published, broadcast, rewritten, or redistributed without permission.