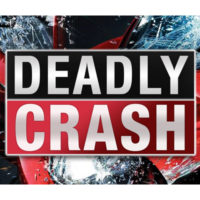 January 20, 2022
By News Director Jared Atha
A single vehicle accident in Collingsworth County, Texas Friday morning has left one man dead.
According to the Texas Department of Public Safety, the accident occurred at 1a.m. three miles south Wellington when 57-year-old Keith Wright was driving a 2018 Toyota 4Runner on a county road when he lost control.
DPS said the vehicle entered a skid, went into a ditch and rolled multiple times, ejecting Wright.
Wright was pronounced dead on the scene by the Collingsworth County Justice of the Peace.
The crash remains under investigation by the Texas Highway Patrol.
DPS said Wright was not wearing a seatbelt.
In a separate accident in Greer County, a Lone Wolf man was hospitalized after wrecking his 1999 GMC Yukon.
According to the collision report provided by the Oklahoma Highway Patrol, the accident occurred just after 9:30 Thursday night when 70-year-old Richard B. Wilson was westbound on county road E1465, four miles south of Granite, when he failed to stop at a stop sign at OK-6.
OHP said Wilson would cross both lanes of traffic on the highway before impacting the bar ditch.
Wilson was flown to OU Medical Center in Oklahoma City where he was admitted in fair condition with leg injuries.
The cause of the crash remains under investigation.
Copyright 2023 Paragon Communications. All rights reserved. This material may not be published, broadcast, rewritten, or redistributed without permission.