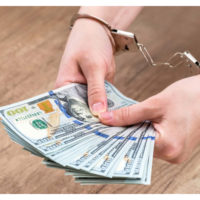 November 18, 2022
By News Director Jared Atha
A Weatherford woman is wanted in Custer County after allegedly embezzling over $35,000 from her employer.
According to court records, a warrant for the arrest of 37-year-old Candace Nicole Thompson was filed in Custer County District Court after Thompson received a felony embezzlement charge on November 4.
A probable cause affidavit showed that the Custer County Sheriff's Office began investigating Thompson in April after her employer reported to authorities that they had found discrepancies where money had been spent from the company's accounts, and they suspected Thompson was responsible.
The affidavit went on to say that upon further investigation it was discovered that the defendant allegedly used a company fuel card 30 times across Custer, Beckham and Oklahoma counties for a total of more than $2,366.
Thompson also allegedly wrote and cashed checks multiple times using the company's checkbook and forging the business owner's signatures.
The checks totaled $18,000.
Finally, Thompson also allegedly made online purchases using the company's credit card that totaled more than $15,000.
Along with the warrant issued for her arrest, bond for Thompson was set at $20,000.
As of press time Thompson has not been apprehended.
Copyright 2022 Paragon Communications. All rights reserved. This material may not be published, broadcast, rewritten, or redistributed without permission.