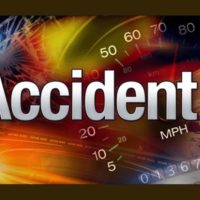 May 11, 2022
By News Director Jared Atha
An early morning accident on Interstate 40 in Beckham County shut down both lanes for just over three hours Thursday.
According to the accident report provided by the Oklahoma Highway Patrol, the mishap occurred just after 5 a.m. near mile marker 26, 2.5 miles east of Sayre when the 2017 Freightliner driven by 36-year-old Oklahoma City resident Joshua Wolever left the roadway due to high winds, hit the cable barrier and rolled a half time before coming to rest in the eastbound lane.
OHP said Wolever was transported to Great Plains Regional Medical Center in Elk City where he was treated and released.
No other vehicles were involved in the mishap.
A separate accident in Custer County also shut down a portion of Interstate 40 Wednesday morning.
OHP said an injury accident occurred just before 1:30 a.m. and saw the eastbound lanes closed for just over 4 hours while crews cleaned up the area.
The accident report stated that at 1:27 a.m. a 2010 Honda Civic driven by 25-year-old Yenifer Abarca of Montomery, Texas had stopped sideways in the westbound lanes for an unknown reason. OHP said a 2018 Freightliner would then strike the vehicle on the passenger side. Authorities said Abarca was transported to Alliance Health in Clinton where she was admitted in stable condition with trunk internal injuries.
OHP said the cause of the accident is still under investigation.
Copyright 2022 Paragon Communications. All rights reserved. This material may not be published, broadcast, rewritten, or redistributed without permission.