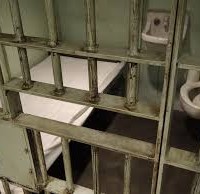 August 20, 2015
By Paul Joseph, Paragon News Director –
A Clinton man is in the Beckham County Jail on a half-a-million dollar bond waiting for his next court date.
24-year-old Shane Joseph Nidey is being held on a number of charges that include shooting with intent to kill as a result of a June incident in Elk City. Nidey also has bench warrants for his arrest in Custer, Washita and Ellis Counties.
According to a court probable cause affidavit, witnesses say Nidey was the shooter on the night of June 17 at the Queen City Mobile Home Park on South Randal. During the course of the investigation, officers recovered multiple shell casings and ammo from the scene and spoke with a number of witnesses.
One said he was attempting to buy marijuana and was assaulted and robbed. The witness said that a number of subjects came across the street and started to shoot at them.
Another said he saw Shane Nidey as the shooter shooting with a black gun in his hand that looked similar to a Beretta. The victim, who was seriously injured but is recuperating, was able to identify Nidey at the scene of the incident.
Besides shooting with intent, Nidey was charged with possession of a firearm after conviction or during probation. He's been additionally charged for other crimes before and after the June incident.
He's charged with possession of a CDS, eluding police and possession of a CDS with intent to distribute in Beckham County along with some misdemeanors. In Custer County, Nidey is charged with 2 counts of domestic abuse – assault and battery, 2 counts of breaking and entering and, in Washita County, for possession of a CDS with intent.
His next court date in Beckham County is October 13 when his preliminary hearing is scheduled.
 –          30             –