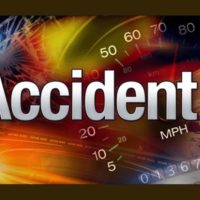 July 5, 2022
By News Director Jared Atha
It was a busy weekend on area roads throughout the region with multiple wrecks and mishaps reported.
The first occurred Wednesday night on Interstate 40 in Wheeler County, Texas near Shamrock when nine cows were killed after two vehicles collided with several of the cattle.
According to officials, crews were called to the area of I-40 about two vehicles colliding with several cows.
Crews found two vehicles that had collided with several cows on the scene finding extensive damage to the vehicles involved but no injuries to the passengers.
Officials say nine cows were killed during the collision and several more were loose in the area.
Shamrock fire crews helped clear the highway area.
A two vehicle accident on Saturday near Vici hospitalized a 16-year-old.
According to the Oklahoma Highway Patrol, that wreck occurred on US-60 2 miles east of Vici when the 2002 Ford F-150 driven by the teenage male from Leedey departed the road on the right, corrected back onto the highway and crossed the center line, striking the 2004 Chevrolet Suburban driven by 41-year-old Emily McGaha of Vici. OHP said the collision caused the teen to become partially ejected.
Troopers say the 16-year-old was flown to OU Medical Center in Oklahoma City where he was admitted in fair condition with leg and head injuries.
McGaha, along with three passengers in the vehicle, refused treatment at the scene.
Also on Saturday in Washita County, OHP says a single vehicle accident hospitalized a Sentinel man.
Troopers said the accident happened two miles north of Cordell on US-183 when 22-year-old Ivan Rodriquez had a tire blow out, causing him to depart the road to the right and roll 2 and half times – ejecting Rodriquez 40 feet from his 1999 Ford Expedition.
OHP said the driver was flown to OU Medical Center in Oklahoma City where he was admitted in good condition with an arm and internal injuries.
OHP said that a person died in Kiowa County on Sunday after being involved in a one vehicle accident on a county road a half mile south of Carnegie.
Troopers said that accident occurred when the 2016 Dodge Ram 1500 departed the road to the left before impacting a ditch embankment and catching fire.
The name of the deceased was not released.
Copyright 2022 Paragon Communications. All rights reserved. This material may not be published, broadcast, rewritten, or redistributed without permission.