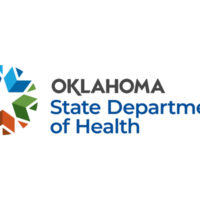 January 30, 2023
OSDH Press Release
In honor of National Patient Recognition Week, District 1 Northwest Oklahoma County Health Departments will host an Open House from 1 p.m. to 3 p.m. on Friday, Feb. 3.
The event will take place simultaneously at the Beaver, Custer, Harper, Texas, Woods and Woodward County Health Departments. During the event a tour of the County Health Departments will be offered as well as free blood pressure screenings.
National Patient Recognition Week is observed annually from Feb. 1-7.
Healthcare workers take this opportunity to bring positive awareness in providing top patient care and reflect on the commitment made and the importance of keeping the patient satisfaction as a priority at each visit to their health care providers.
"We invite our patients and the community to stop by, enjoy a tour of the building, get to know our staff and enjoy some refreshments," said Ashley Ferguson, District 1 County Health Department regional administrative director. "We will take this opportunity to show our appreciation for our patients and thank them for taking the steps to improve the health outcomes in Oklahoma.
"We're excited to showcase each County Health Department and encourage the community to inquire about the many services available in our district. The Mobile Wellness Unit will be doing similar events, at various locations throughout our district during the month of February. Information regarding those dates and times will be shared soon."
No appointment is necessary for the free blood pressure screenings on Feb. 3. To schedule an appointment for other services offered at local County Health Departments, please call:
Beaver County Health Department (580) 625-3693
Custer County Health Department (580) 323-2100 in Clinton or (580) 772-6417 in Weatherford
Harper County Health Department (580) 921-2029
Texas County Health Department (580) 338-8544
Woods County Health Department (580) 327-3192
Woodward County Health Department (580) 6256-6416
Copyright 2023 Paragon Communications. All rights reserved. This material may not be published, broadcast, rewritten, or redistributed without permission.