Both in-state schools have tougher challenges in Week 2 than what they faced in Week 1.
Oklahoma vs. SMU
Oklahoma's at home on Owen Field to take on SMU. The Sooners obliterated Ark ST last week 73-0, but the Mustangs will provide much more resistance tomorrow night. You can hear Sooners/Stangs on Kool 94 tomorrow evening. Pregame gets started at 3 with the kickoff scheduled for 5.
Oklahoma State vs. Arizona Sun Devils
Oklahoma State heads to the Arizona desert to face the Arizona Sun Devils. The Pokes struggled in a 27-13 win last week against Central Arkansas, while Arizona St squeezed by Southern Utah 24-21. Which of the 3 QBs will start for the Cowboys tomorrow? You can find out with the late-night kickoff scheduled for 9:30.
Notable Matchups
There are a handful of intriguing games on the college football docket. #11 Texas travels to face #3 Alabama. In the only other matchup of ranked teams, #20 Ole Miss is in New Orleans to play #24 Tulane. Deion's first home game is against Nebraska, Texas A&M's at Miami, Utah's in Waco against Baylor, Notre Dame travels to Raleigh to face NC State, Texas Tech welcomes Oregon to Lubbock.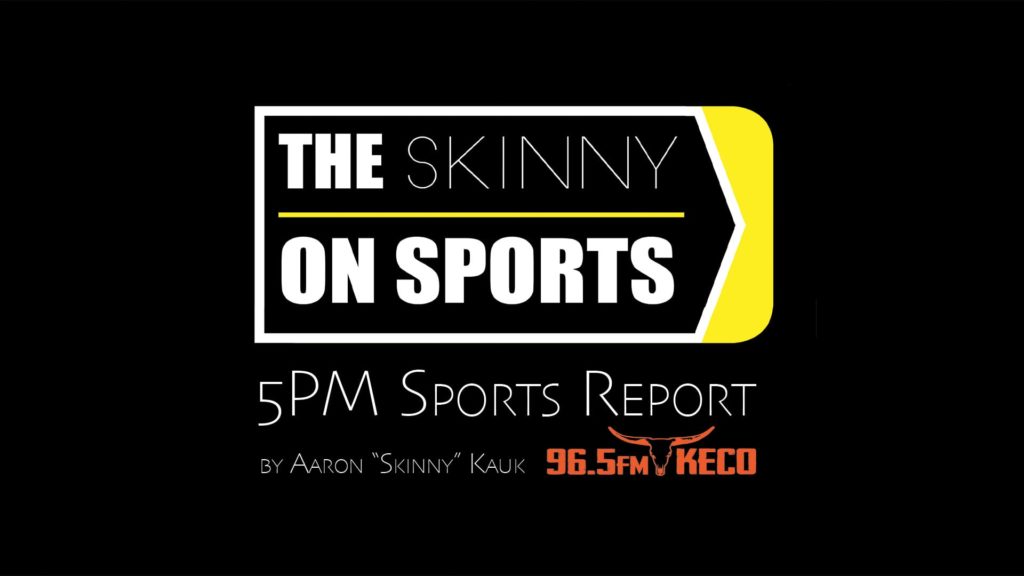 96.5FM The Skinny on Sports
For an audio version of this report and more, listen to Aaron Kauk's Skinny on Sports Report. Click play now!