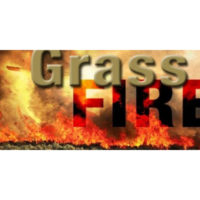 September 22, 2022
By News Director Jared Atha
A large grass fire broke out west of Clinton Tuesday afternoon that proved difficult to contain by multiple fire departments.
Fortunately crews were able to contain the fire and prevent it from occupying any nearby structures, including a home and an RV dealership that had a lot full of campers and RVs.
Officials say the blaze began around 3:45 Tuesday afternoon south of Interstate 40 near Exit 62 after freshly cut, but dry, windrows caught fire.
Crews from Clinton, Arapaho, Butler, Custer City, and Weatherford teamed up to contain the blaze that officials say burned between 40 and 50 acres of farmland.
No injuries were reported.
Got a news tip? Send it in: Email news@kecofm.com
Copyright 2022 Paragon Communications. All rights reserved. This material may not be published, broadcast, rewritten, or redistributed without permission.