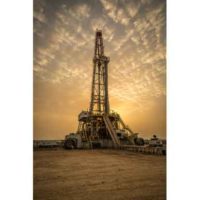 January 12, 2022
By News Director Jared Atha
Two recently completed wells in the area are giving hope to the region's oil and gas community.
First reported by Oklahoma Energy Today, among recent completions was a western Oklahoma well with more than 1,300 barrels of oil a day in production and in a region where typically the wells have been strong natural gas producers.
Unit Petroleum Company of Tulsa reported completion of the Wingard 16 well in Custer County. The well, located about 4 miles southeast of Thomas had production of 1,349 barrels of oil a day and 2,274 Mcf of natural gas from a drilling depth of 15,800 feet when it was completed in late September 2021. The well had a July spud date and the completion was made in the Red Fork formation.
A Dewey County well, the Silver Charm 1816, drilled by Blake Production Company Inc. of Oklahoma City had production of 107 barrels of oil a day. Located at a site six miles east of Taloga, the well had a depth of 13,695 feet and a spud date in late July 2021.
Copyright 2022 Paragon Communications. All rights reserved. This material may not be published, broadcast, rewritten, or redistributed without permission.